Welcome to the Center for Autobiographic Studies (CAS)
CAS has been a not-for-profit educational organization since 1997, dedicated to promoting the knowledge, appreciation, creation and preservation of autobiographic works. These works may be written for self-understanding, for preserving family and cultural history, or for pooling wisdom gained from diverse individuals' life experiences.
Here, you will find updates about the most current happenings at CAS and you will find helpful information about writing and/or publishing your autobiographic writing. We thank you for your interest and welcome your comments and participation.
Photo: Tristine in 1975 when living in Malibu
and co-teaching a class with Anais Nin
for International College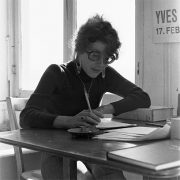 As Director of CAS I want to tell you why I, who have nurtured so many other memoirs to publication, finally felt free to write my own memoir about my mentor, Anaïs Nin, and why it took me so long to address the subject and begin the book. What follows is the preface that I wrote for the opening of
Apprenticed to Venus
to be published July 11, 2017 by Arcade. It was cut from the final edit of the book for reasons of length. I put it here because I suspect I am not the only diarist to feel repulsed upon reading the outpourings of a younger self. Preface
Hawaii, 2006
...
Read full post >>
About the Founder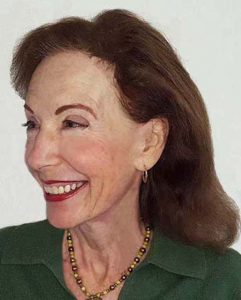 Director of CAS Tristine Rainer tells why she finally wrote a memoir about her mentor, diarist Anaïs Nin.
Read more >>